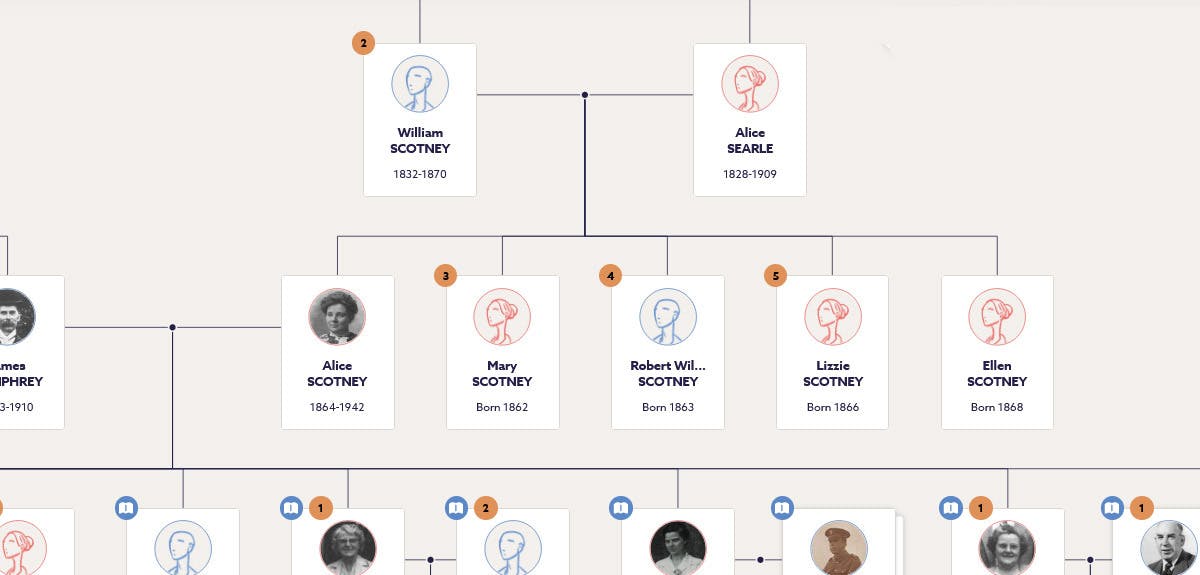 How to bring your Findmypast family tree to life

Add records, photos and facts to your ancestors' profile and your family tree will be flourishing in no time.
As you build your family tree on Findmypast, you'll make new discoveries and unlock amazing family stories that shape your past, present and future. What's more, our easy-to-use family tree builder has all the tools and features you need to grow a family tree your ancestors would be proud of.
Grow your family tree for free
You can add photos to give faces to the names, view timelines of your family's major milestones and figure out what to call distant relatives with our handy kinship calculator. Take a look at these useful features in action below.
You can give each relative a profile photo that will appear on the branches of your family tree, making identifying ancestors much easier. It also adds colour and context and helps your tree to reflect the richness of your ancestors' stories.
You can also add photos to your family tree straight from your mobile or tablet with the Findmypast app.
See a timeline of your family milestones
The Findmypast family tree builder allows you to see all of your ancestors' major life events at a glance. Our timeline feature includes your relatives' birth and death years, marriage year (if they got married) and the births of any children.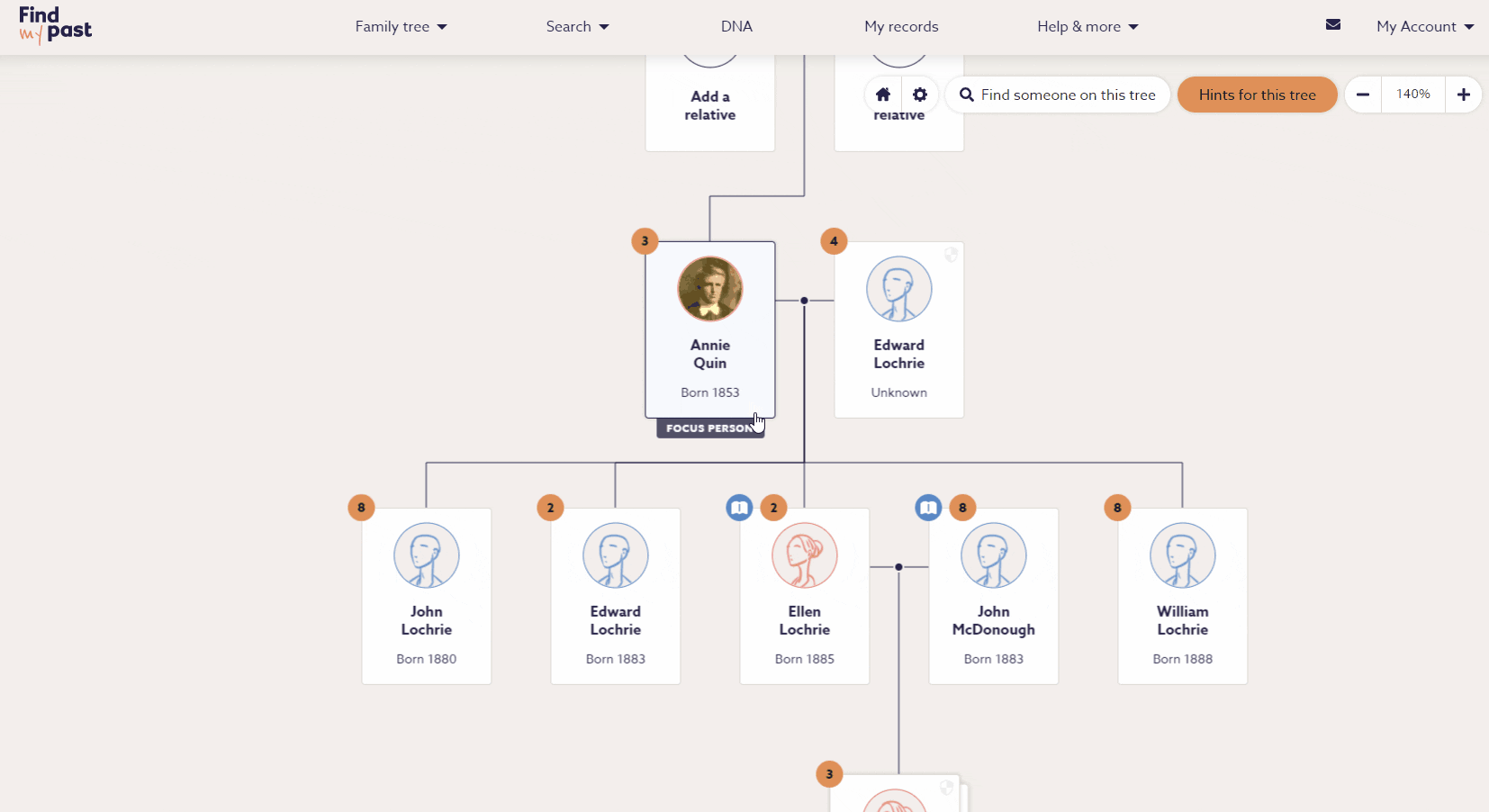 To keep your timeline full of key milestones, continue adding birth, marriage and death details to your family tree, either by manually editing or even quicker with hints.
Understand family connections
As your family tree grows into multiple generations, you might become curious about how two people on your tree are related. It can get pretty confusing calculating distant relations in your head so let our Kinship Calculator do the hard work.
It's a handy tool that takes the guesswork out of deciphering relationships, so you can easily connect distant branches of your family tree.
Keep your discoveries organised
To help streamline your research, when you find a record for someone on your family tree, you can easily attach it to their profile.
Storing records on your family tree makes them easy to find and review whenever you need to. They're kept altogether for safekeeping on each of your ancestors' profiles.
From adding photographs from your personal collection to recording the key life events of your ancestors, there are many ways to bring your family tree to life.