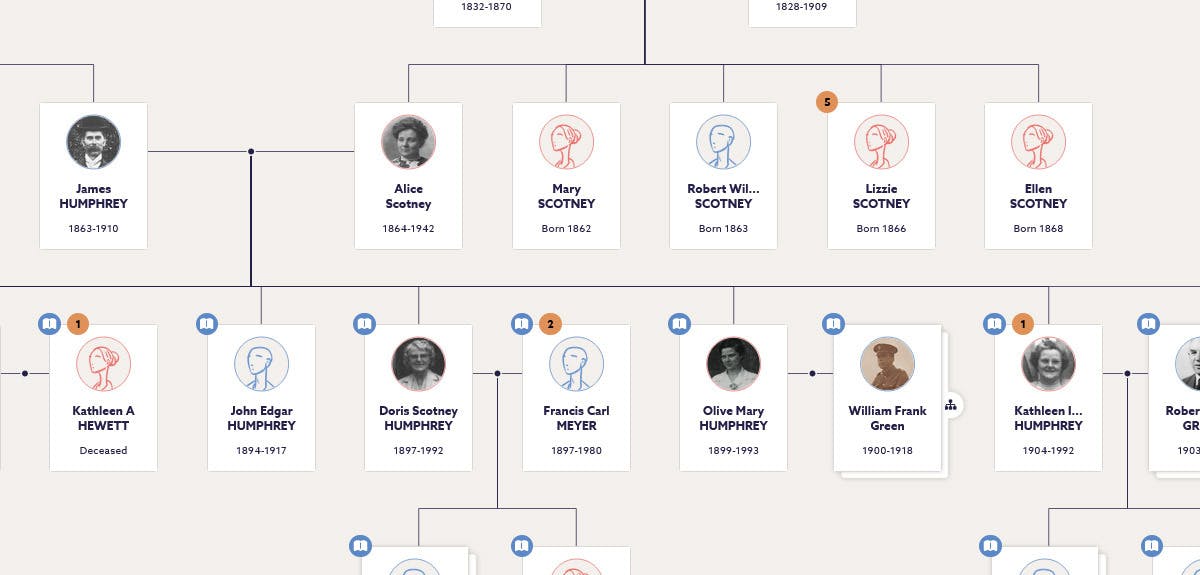 How to use Findmypast hints to grow your family tree

Findmypast hints search records for you and help you discover amazing stories for your family tree. Here's how to use them.
Findmypast hints are like your personal family history detective. They appear as you build your family tree on Findmypast and represent possible record matches for your relatives.
Grow your family tree for free
As you grow your family tree, hints will automatically search our birth, marriage, death, parish, census, military and newspaper records, and come up with as many potential matches as possible.
Plus, tree-to-tree hints use information from other Findmypast members' family trees to unearth your shared heritage.
Where can I view hints on the Findmypast family tree?
When you add a new family member or more details to your tree, a little orange bubble with a number in it might pop up beside them. The number tells you the number of records we've found that could be about that relative.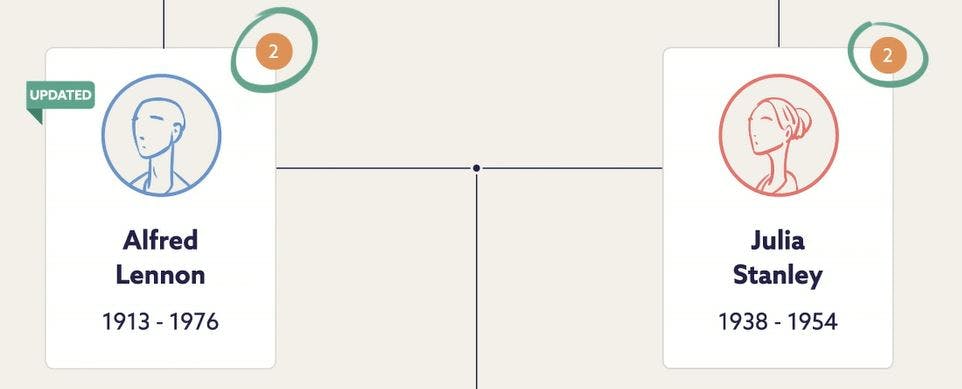 There is also a button on your family tree that provides a view of all of your current hints.
This is useful if you want to sift through all the hints at once instead of checking each individual family member's profile to review them.
How to review, accept or reject Findmypast hints
We give you the option to review, accept or reject the record matches suggested by hints. If the hints provide a record that could match your relative, review its details. From there, you can decide if the record is or isn't your about your family member. If it's not, you can reject the record.
If the record looks like a good match for the person on your tree, you can add its information to that relative's profile using the merging tool.
If you are unsure if the record is correct or not, there is a 'Maybe' option which allows you to review the hint again later. To review 'Maybe' hints, go to your family tree and select 'Hints for this tree.' From there, you can view all the hints you have accepted and rejected, as well as any hints you chose to mark as a 'maybe'.
Hints are by the far the quickest and easiest way to grow your family tree. Get growing now using hints and see what amazing family stories you can uncover.
Need some help getting started on your family tree? Read our go-to guide.