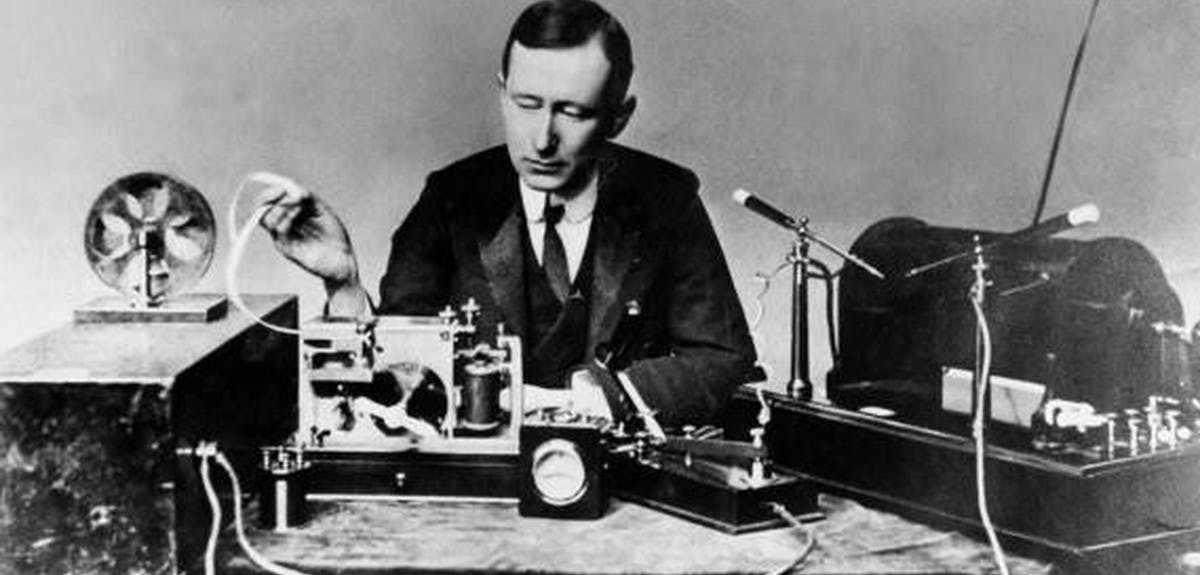 Guglielmo Marconi: The radio pioneer with an Irish connection
Not content with having Francis Beaufort, John Joly, John Philip Holland, Robert Perceval in our ranks of famous scientists and inventors, we also have Guglielmo Marconi (1874-1937), pioneer of radio communication and inventor of the first practical system of wireless telegraphy.

The Irish Family Connection
Guglielmo Marconi was born in Bologna on 25 April, 1874, the son of Giuseppe Marconi and his Irish wife Annie Jameson. Annie was one of "the Jamesons". Her grandfather John Jameson founded the whiskey distillers Jameson & Sons in Dublin in the 1780s. Annie's father, John Jameson's son, Andrew was a famous distiller in his own right. He founded a Jameson distillery in Ennicorthy, Co. Wexford, and settled with his wife Margaret Millar in Daphne Castle, on the outskirts of Wexford. It is believed that Guglielmo, along with his mother and older brother Alfonso, often visited the castle during his boyhood summers. Unfortunately little now remains of the distillery or Daphne Castle. Below we can a record from Griffith's Valuation of Andrew Jameson in Fairfield Enniscorthy in 1853: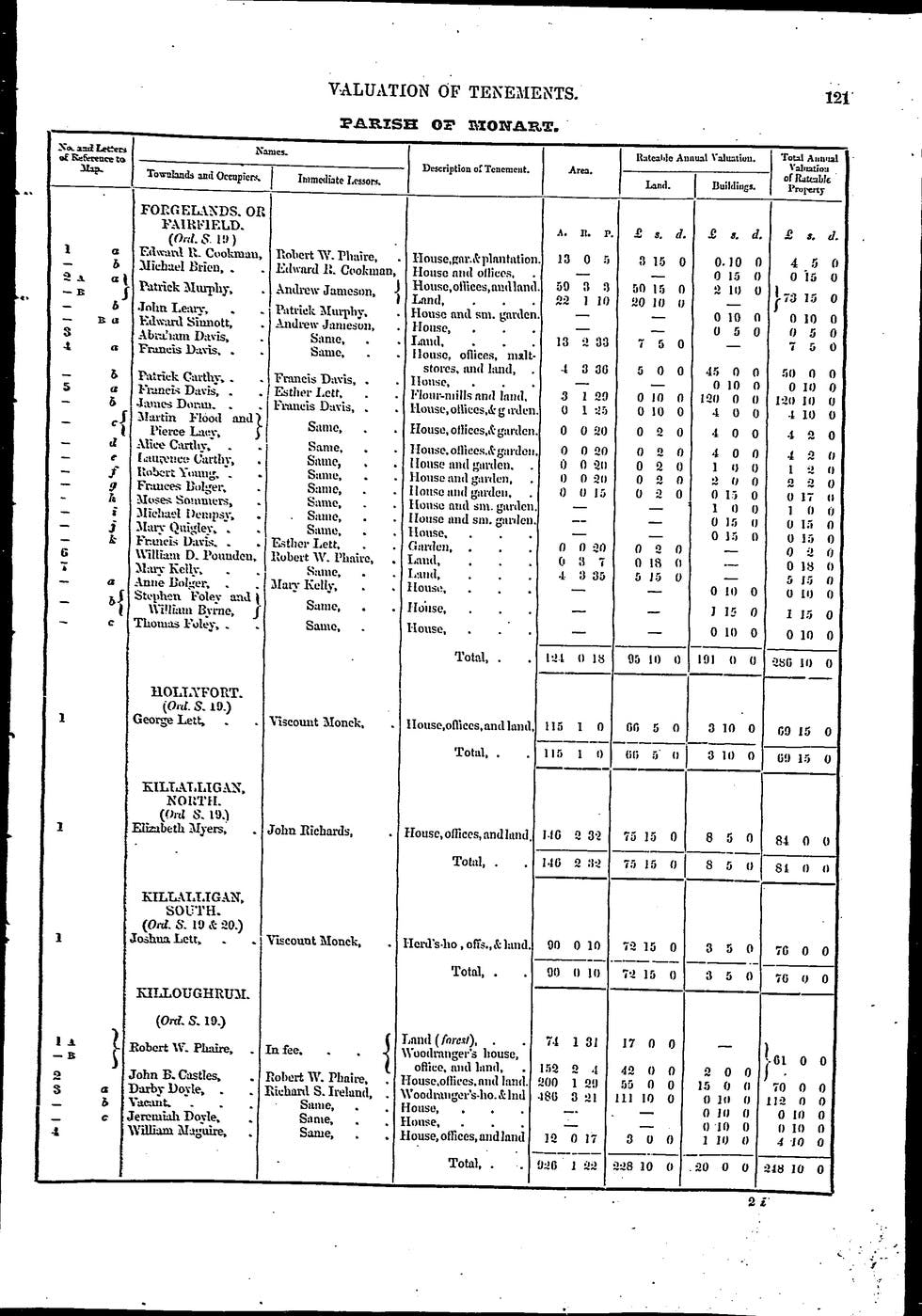 There's also an entry in Slater's Directory 1846 which lists Mr Jameson as a member of the "Nobility, Gentry & Clergy" of Enniscorthy: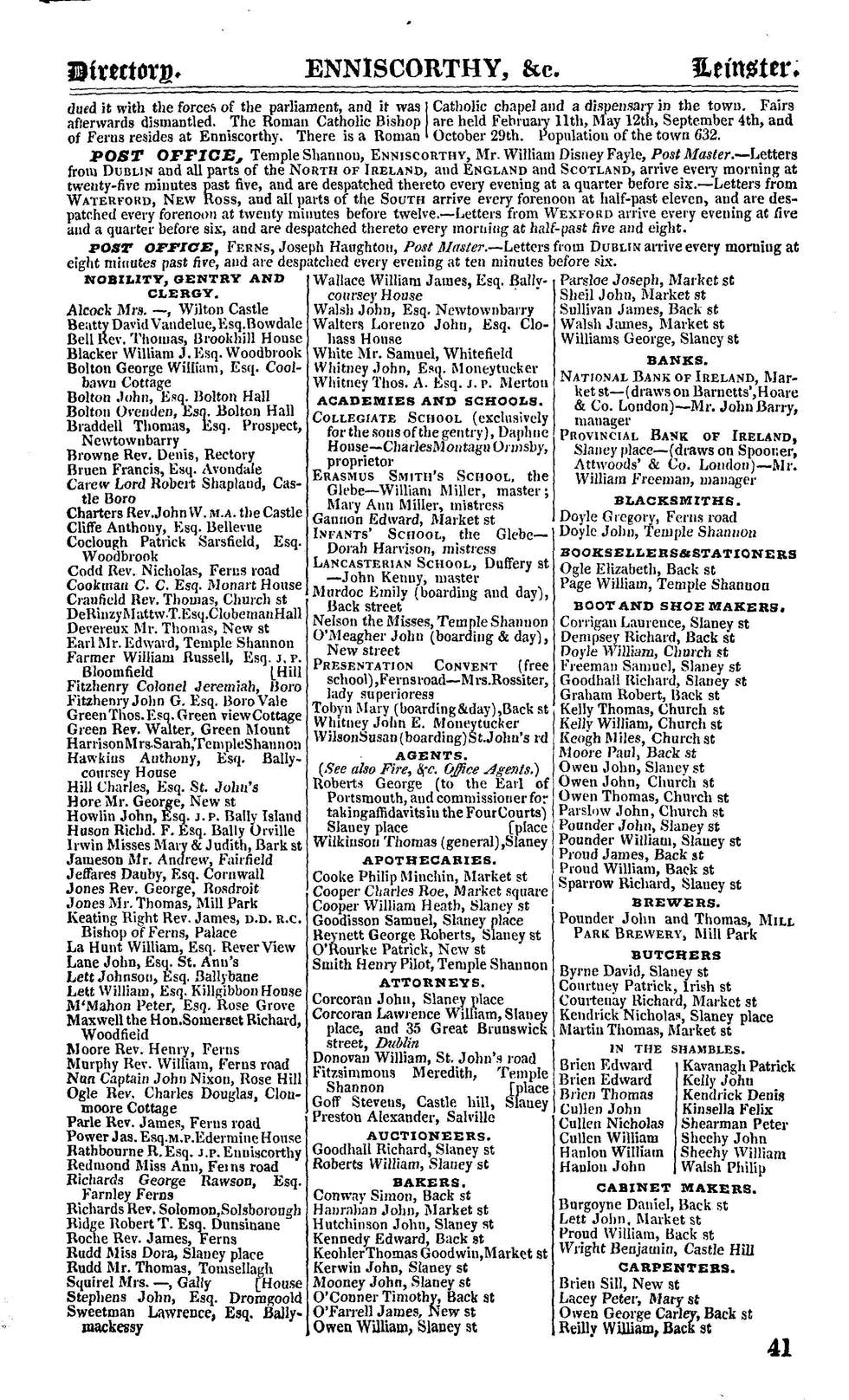 The Irish family connections don't end there though. On March 16 March 1905, Marconi married the Hon. Beatrice O'Brien (1882-1976), a daughter of Edward Donough O'Brien, 14th Baron Inchiquin and High Sheriff of Clare. Beatrice grew up in Dromoland, Co. Clare but moved to London with her mother in 1900 after the death of her father. It was here that she met Marconi who immediately broke off his engagement to an American woman to pursue her. After initially declining his offer of marriage, due to his burgeoning celebrity status, she eventually agreed and they married in St. George's Church in Hanover Square, London. They honeymooned in Dromoland. As large landowners there are many entries for the Barons of Inchiquin in our records, with over 800 in Griffith's Valuation alone. Below we can see the entry for Edward Donough O'Brien where he is listed as a "Representative Peer Elected For Ireland Since The Union" in Thom's Irish Almanac 1880: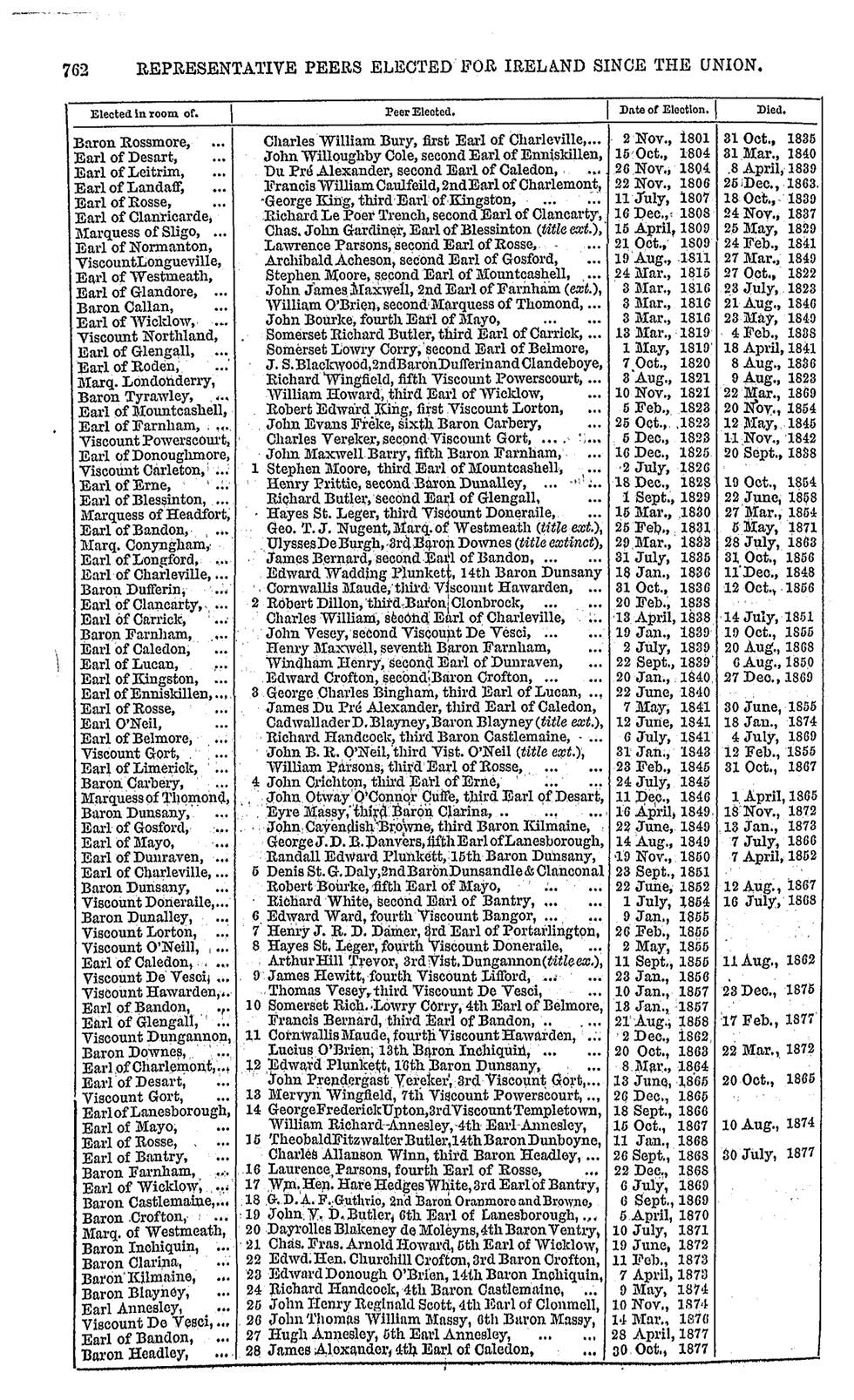 Although the marriage was ill-fated, resulting in an annulment and both remarrying, Guglielmo's Irish connection continued via his business interests. Ballycastle, Co. Antrim was the site of the world's first commercial wireless telegraph transmission, performed by Marconi's employees, on 6 July 1898. His company had established a wireless transmitting station at Marconi House, at Rosslare Strand, Co. Wexford and begun a regular transatlantic radio-telegraph service between Clifden, Co. Galway and Glace Bay in Nova Scotia, Canada.

Marconi was awarded the Nobel Prize in Physics in 1909 and died in 1937 aged 63 following a series of heart attacks. His ex-wife Beatrice visited him as he lay in state.