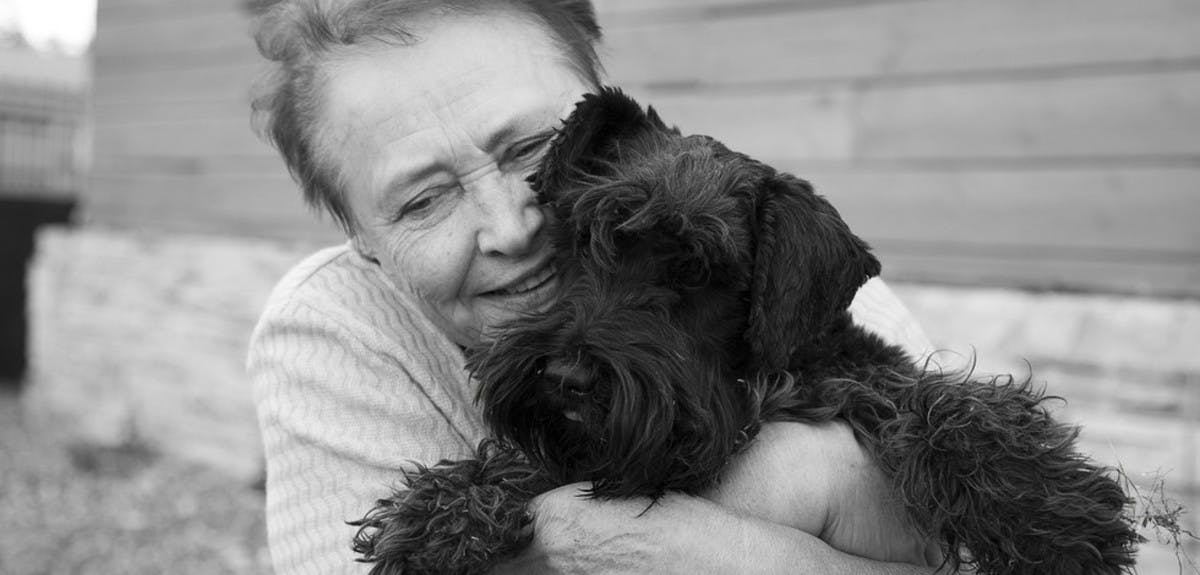 How Dog Licences Could be the Key to your Irish Ancestors' Secrets
Most families in rural Ireland had a dog hundreds of years ago and the records these canine companions have left behind can reveal a lot
Most of the Irish Censuses were destroyed during the Civil War in 1922 , when an explosion tore apart the Public Records Office in Dublin, and with it many genealogical treasures. Only the 1901 and 1911 Censuses remain, and so anyone tracing their Irish family history must resort to more inventive means of filling the gaps.

Dog licences were first issued in 1866. They cost 2 shillings per dog, with an extra 6 pence in administration costs and were issued the courts of Petty Sessions.

353,798 dog licences were issued during the first year, generating over £35,000 in revenue. Millions more were handed out in the following decades.

These records provide valuable information about your ancestor's address at a particular point in time. They also act as a sort of census for dogs and dog owners in Ireland, containing details such as the colour, gender and breed of your ancestor's four-legged friend.

The licences were introduced in order to help the authorities easily identify strays and the owners of dogs causing trouble, such as worrying sheep, damaging property or aggressive behaviour.

The records of licences mainly covered physical descriptions, although dog names occasionally find their way onto the registers.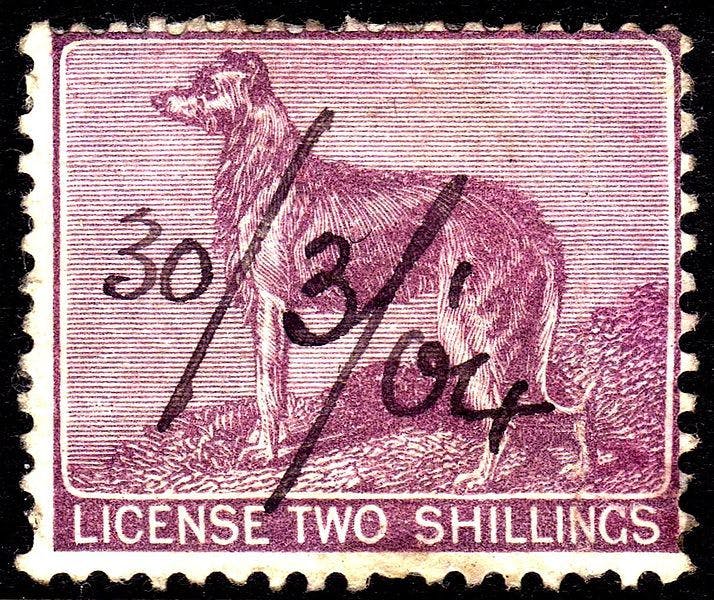 Working dogs were used widely in Ireland in a variety of different ways. Collies were popular sheep dogs and Mastiffs, first bred by gamekeepers for their powerful build and otherwise quiet and loyal temperaments, were used widely as guard dogs.

In coastal areas water dogs were in demand including the powerful Newfoundland, while Terriers and Spaniels were often used in hunting.

According to the records for Mountrath, in County Offaly (known at the time as King's County) Prince was a popular name in 1866, as was Captain, Jess and Watch. Names like Flora and Floss were popular for bitches and many dogs had names that seemed more aspirational (Tiger, Hawk, Wolf or Buffalo) or descriptive (Snap, Spot or Coal).

The details of dogs such as Curate, the yellow greyhound, and Brandy, the grey and brown terrier, can be found providing a rare snapshot of our ancestor's four legged friends. Popular names for smaller dogs included Gip, Fly and of course Rover.

Pet owning had grown in popularity throughout the 19th century when lap and toy dogs begin to make an appearance in the registers including breeds such as Pomeranians and Poodles.

There are also a number of dogs with uncertain lineage, mongrels who referred to at the time as loveable 'curs'.

During the 19th century the selection of breeds kept as family pets was far narrower than the rich and exotic varieties available today. Household pets tended to be either spaniels, hounds, setters, pointers, terriers, mastiffs or bulldogs.

Even the most pampered 19
th century lapdog would have had a far more Spartan existence than today's spoiled pets. Dog toys didn't become popular until the 1920s, and a meal of biscuits or bread soaked in a meat broth, milk or water was the best a 19th century Rover could hope for when it came to dinner time.

Discover Irish Ancestors Today