Explore Nottinghamshire family history archives online
In partnership with Nottinghamshire Family History Society, we're bringing you all the records and resources you need to trace amazing family stories. Unlock Nottinghamshire history and heritage online today.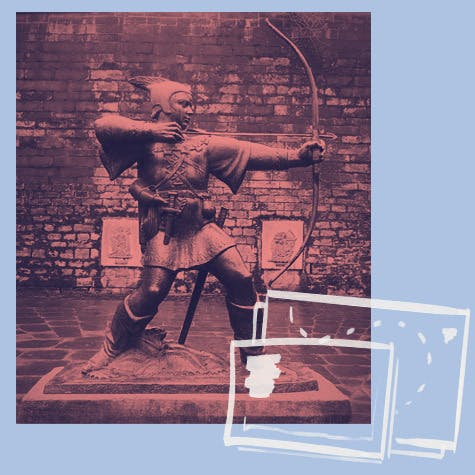 A whistle-stop tour of Nottinghamshire history
Situated in England's East Midlands, Nottinghamshire is a largely rural county with Nottingham, its county town, in the south. Other significant towns are Newark, Mansfield, Worksop and Retford. Many place names within the county are Saxon and Viking in origin.
Farming, textiles, pharmaceuticals and mining are some of the trades with a deep-rooted history in Nottinghamshire. Thousands of Nottinghamshire families emigrated abroad in the 19th century. Today, many tourists come to Sherwood Forest in search of stories on Nottingham's legendary Robin Hood character.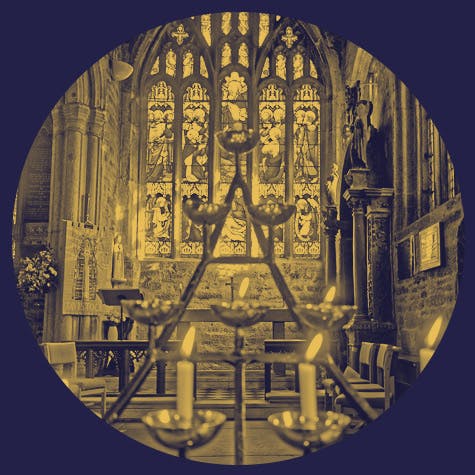 Nottinghamshire parish records
Parish records are essential for taking your Nottinghamshire family history back further. On Findmypast, you can explore Nottinghamshire baptism, marriage, burial and banns records, right at your fingertips from anywhere in the world.
These Nottinghamshire parish records document the major milestones in your ancestors' lives, allowing you to trace their stories from cradle to grave.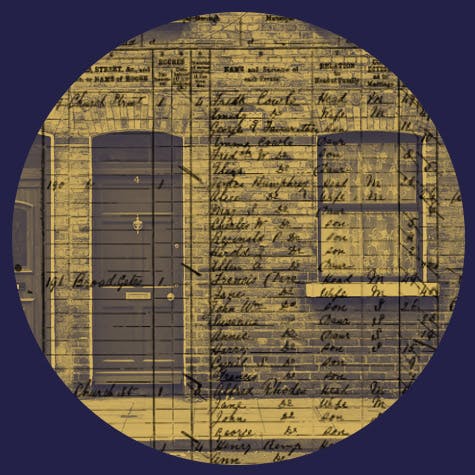 Nottinghamshire census records
The residents of Nottinghamshire have been recorded on UK censuses every decade for generations. On Findmypast, you can explore historical censuses from 1841-1911 to uncover Nottinghamshire ancestors, where they lived, who with and what they did for a living.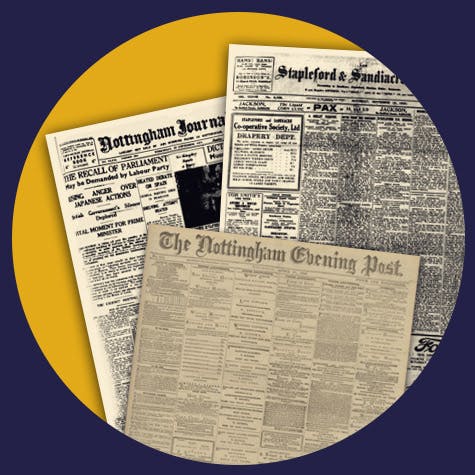 Nottinghamshire newspaper archives
Only at Findmypast, you can delve into history as it happened in Nottinghamshire with an unrivalled collection of historical newspapers from the county. Whether it's the Nottingham Evening Post, Nottingham Journal or Stapleford & Sandiacre News, yesterday's headlines can reveal hidden secrets about your family's past.
3 Nottinghamshire family history collections you might not know about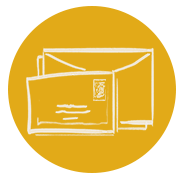 Watch and ward records 1812 and 1816
Explore lists of Nottingham's male population during the Luddite Riots.
Find out more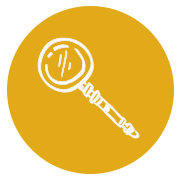 Nottingham apprenticeship records
Pinpoint apprentice ancestors, their trades, masters and fathers' names.
Search apprentice records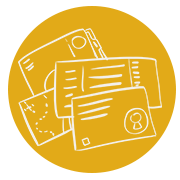 Nottingham coroners' inquests
Delve into Nottinghamshire Archives' detailed witness statements and causes of death.
Find out more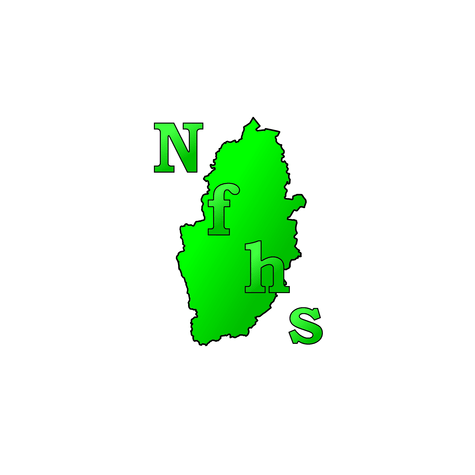 Nottinghamshire Family History Society
Originally the East Midlands Family History Society, Nottinghamshire Family History Society was formed in 1973 and now has thousands of members worldwide. A proud member of the Family History Federation, the Society holds regular meetings in Nottingham where members can hear from a variety of speakers, seek advice and meet other enthusiasts.
Members also benefit from access to a library of Nottinghamshire family records and a quarterly publication covering items of local interest, genealogy gems and society events.
Best of British
I have been using Findmypast for a few years. I really enjoy all the new record releases every week. In my opinion, it's the best site for British family records.
Jenny T
Review collected independently by Trustpilot
More Nottinghamshire family history resources
Nottinghamshire Registers & Records
This eclectic collection includes everything from Nottinghamshire parish records to rich local histories. Highlights include Highways & Byways in Nottinghamshire (1924), The Nottingham Date Book (1884) and Thorton's History of Nottinghamshire (1797). Search the Nottinghamshire Register & Records.
Borough of Nottingham Alehouse Recognizance Lists, 1756 – 1769
This collection comprises detailed lists of Nottingham's many alehouses with the names of the landlords and the names and occupations of two sureties. Contact Notts FHS for more detail.
Nottinghamshire Archives
The official records repository for Nottinghamshire is home to documents packed with historical detail. Their services offer a combination of online and in-person family research resources. View the Nottinghamshire Archives.
University of Nottingham Manuscripts Department
Search the online catalogue or visit King's Meadow Campus to immerse yourself in hundreds of years of Nottinghamshire history. Visit the University of Nottingham Manuscripts department website.
National Justice Museum
Located in Nottingham, the National Justice Museum holds over 40,000 documents and artefacts related to the British justice system. Visit the National Justice Museum website.
Nottingham Local Studies Library
As well as providing online access to Findmypast and the British Newspaper Archive at their libraries, you'll find a range of family and local history research services online. Visit the Nottingham Local Studies Library website.
Southwell & Nottingham Church History Project
This useful resource provides an index and details of all of Nottinghamshire's churches. Visit the South & Nottingham Church History Project's website.
Thoroton Society
The Thoroton Society is Nottinghamshire's main archaeological society, perfect if you're keen to learn more about the bigger picture of the county's history. Visit the Thoroton Society website.
Nottinghamshire Local History Association
The place to go for Nottinghamshire local history research, NHLA offers a free monthly e-newsletter and regular events. Visit the Nottinghamshire Local History Association website.
More Nottinghamshire family history resources