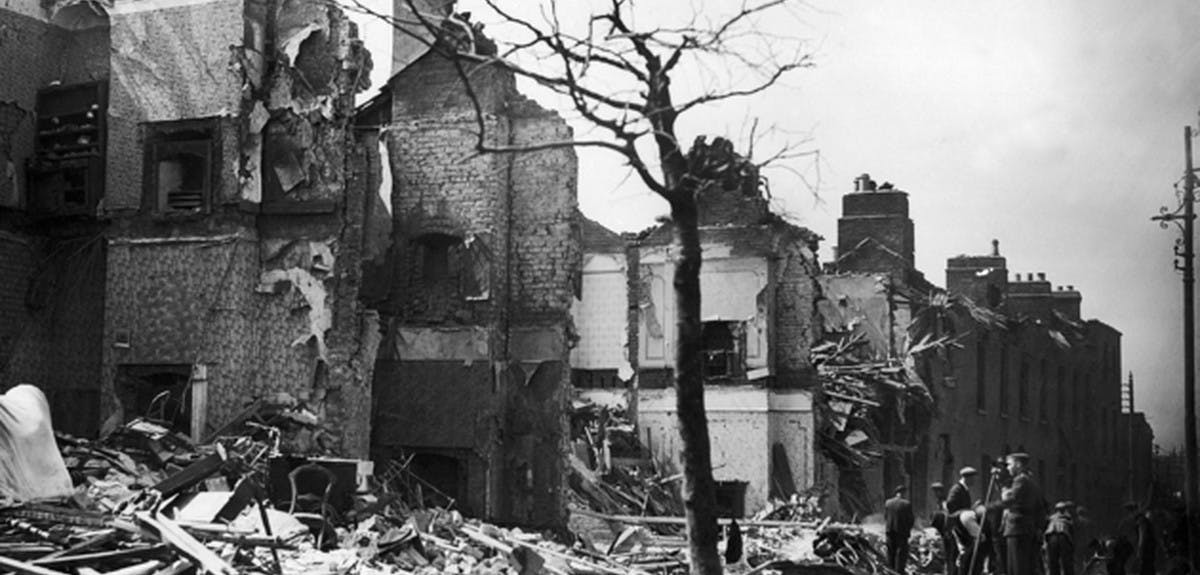 Ireland's war: Life during the Emergency
Up to 42,000 Irish people served during World War 2 and, of course, there were many Irish families living in England and Wales, but what was life like for those in Ireland?

Start exploring your ancestors' story with a trial membership
While Northern Ireland was on the same footing as England, Wales and Scotland regarding the war, in the south, things were different. The day after Germany invaded Poland, on September 1, the Dáil discussed neutrality. For a country still establishing its sovereignty and, in the early years of the war, of great strategic importance due to its deep water ports, a neutral footing was an idealistic stance.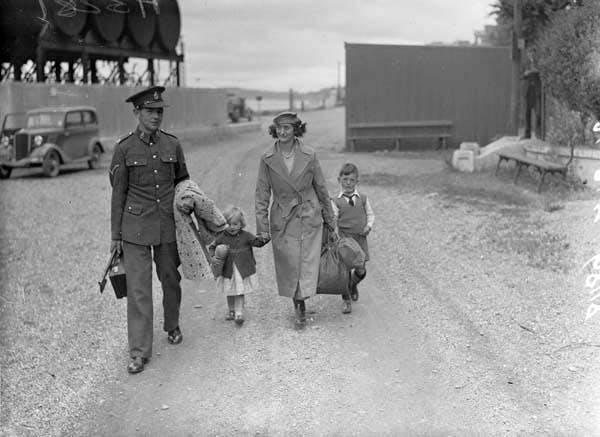 A family leaves Spike Island in 1938

But that's not to say that war never touched the country. On 3 September the Dáil passed the Emergency Powers Act, which put the country in an official state of emergency and gave the Government extensive new powers for the duration, including internment, censorship of the media and mail as well as government control over the economy. Wages were frozen and union activities were severely restricted.

The Emergency Powers Act gave the Government extensive new powers - including internment and censorship of the media and mail

Rationing was introduced, mainly of those goods which had to be imported, but the list changed throughout the war years as the availability of things varied. In 1942 bread was rationed, as was tea butter, sugar, soap, toothpaste and shoe polish. Meat and eggs however were never rationed but despite this, the spectre of hunger, with the looming centenary of the Great Famine, generating much public anxiety.

There were rumours that the deer in the Phoenix Park were going missing, even animals from Dublin Zoo. Farms were placed under compulsory tillage orders, meaning that they had to plough and sow a mandatory percentage of the land. Petrol was scarce while paraffin oil and candles, for many country homes still a primary source of light and heat, were rationed, as coal and gas was in cities and towns.

There were rumours that the deer in the Phoenix Park were going missing, even animals from Dublin Zoo

Because of petrol rationing public transport became severely limited. Horses and carts once again grew in popularity and in towns and cities bicycles were the standard way of getting around. In either case however, once tyres became worn they were almost impossible to replace leading to very ingenious patching. Some would try to line the inside of the tyre with canvas while others stuffed them with hay.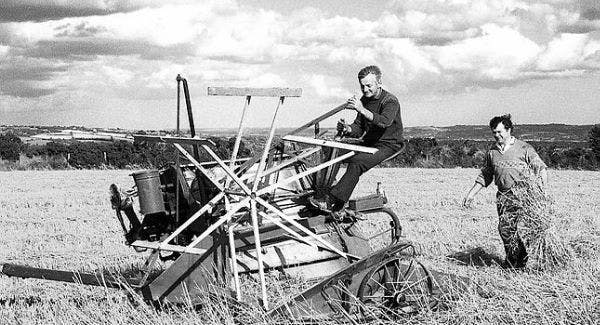 Clothing and footwear were severely rationed so were patched and let out until they fell apart.

As Ireland was neutral both the Allies and Germany maintained a diplomatic presence and espionage rumours were everywhere. At one stage Germany did consider invading Ireland and staging a destabilising rebellion in the north to coincide with the 25th anniversary of the 1916 Rising but the plan was shelved. England considered seizing back the deep water "Treaty Ports", in Cork and Donegal but again, no move was made.

In practice Ireland's neutrality favoured the Allies. Stranded airmen on the Allied side would get sent back to the front via the North while German air crews would be interned. When Belfast was bombed in 1941, killing at least 745 people in a single night and damaging more than 50,000 homes with over 3,000 levelled, fire crews from the south went north to help fight the blazes.

Belfast was bombed in 1941, killing at least 745 people in a single night and damaging more than 50,000 homes

There were several German bombing incidents in the south. On August 20 1940, in the afternoon, a German plane dropped high explosives and incendiaries on a co-op in Campile, Co. Wexford. Three young women working in the canteen were killed.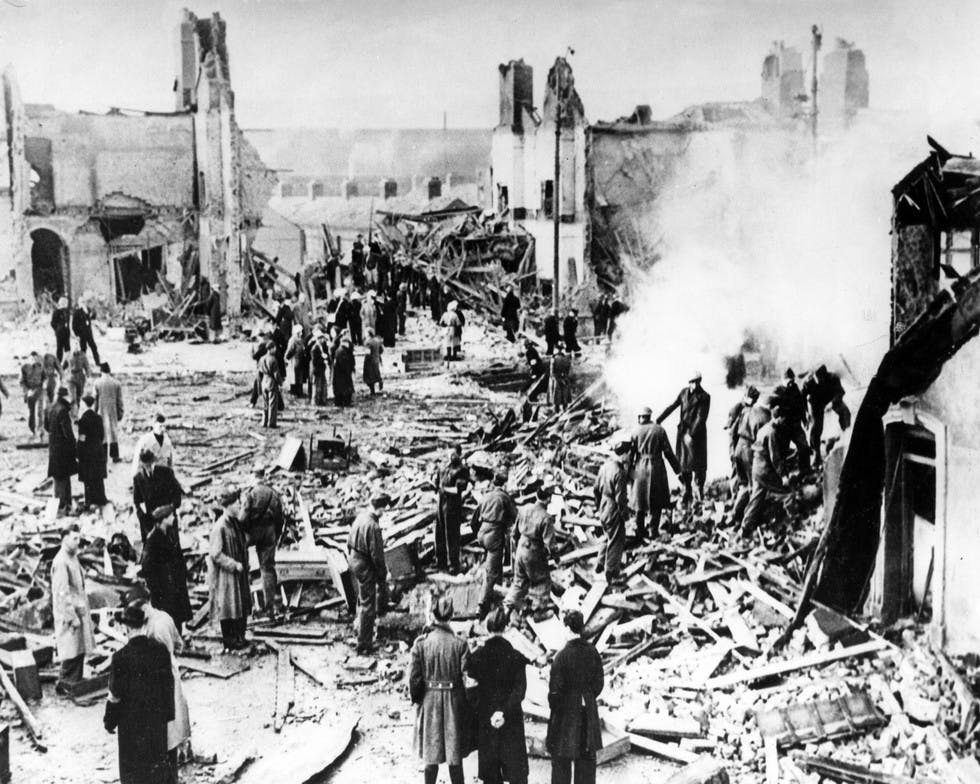 Aftermath of bombing in Dublin

In January 1941 three people died in Borris in County Carlow and there were also incidents in Dublin and the Curragh. At the time there was speculation that the bombs had actually been British but the Irish government eventually denied this. On the night of 30 May, Dublin's North Strand was targeted by Luftwaffe bombers. 38 people were killed and 70 houses destroyed when the planes went off course. Dublin had minimal blackout regulations so the city was clearly visible. After the war West Germany paid compensation for the raid.

It took a while for things to return to normal after the war. Compulsory tillage was kept in place until 1946 and workers from the civil service, public offices and shops were sent to the country to help with the vital harvest, which was threatened by unusually wet conditions and 1947 beginning with a big freeze. It wasn't until 1948 that things really began to return to normal, still far quicker than in England and Wales.