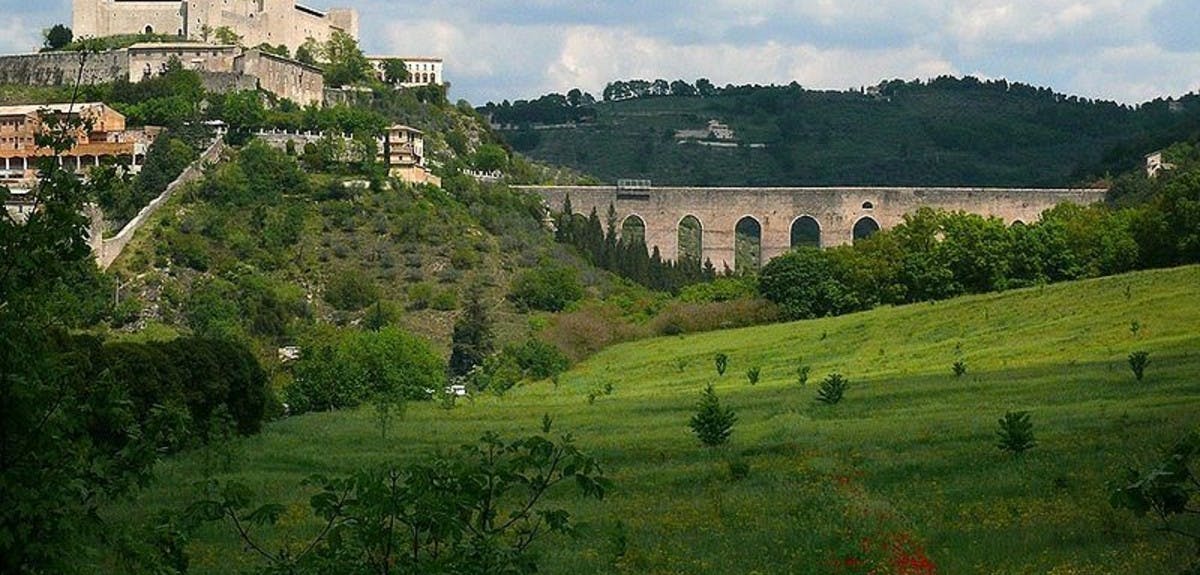 Pre-1901 Irish census records online for the first time

Over 600,000 people recorded 1821-51
One of the first things you learn about Irish genealogy is that it's hard. It's much more difficult to trace family history in Ireland than in England or the USA. This is because so many Irish records were destroyed when the Public Record Office was blown up in 1922, and in other archival disasters.

There is no doubt that the single greatest loss for Irish family history was the destruction of the 19th century census records.

The National Archives of Ireland: Surviving census records
But few realise that the destruction was not total. A great deal survived. We now know that records concerning more than 600,000 people in the 1821, 1831, 1841 and 1851 census records survive at the National Archives of Ireland. This is because for the first time they have all been digitally imaged, transcribed and published online. This is a free resource, available to all.

So what are these records? Portions of these original censuses survived, especially for large parts of County Cavan, Fermanagh, Galway, Offaly (King's), and Meath in 1821, Derry/Londonderry in 1831, Cavan in 1841 and Antrim in 1851. But a great deal also survives because of the way the pension system operated in Ireland.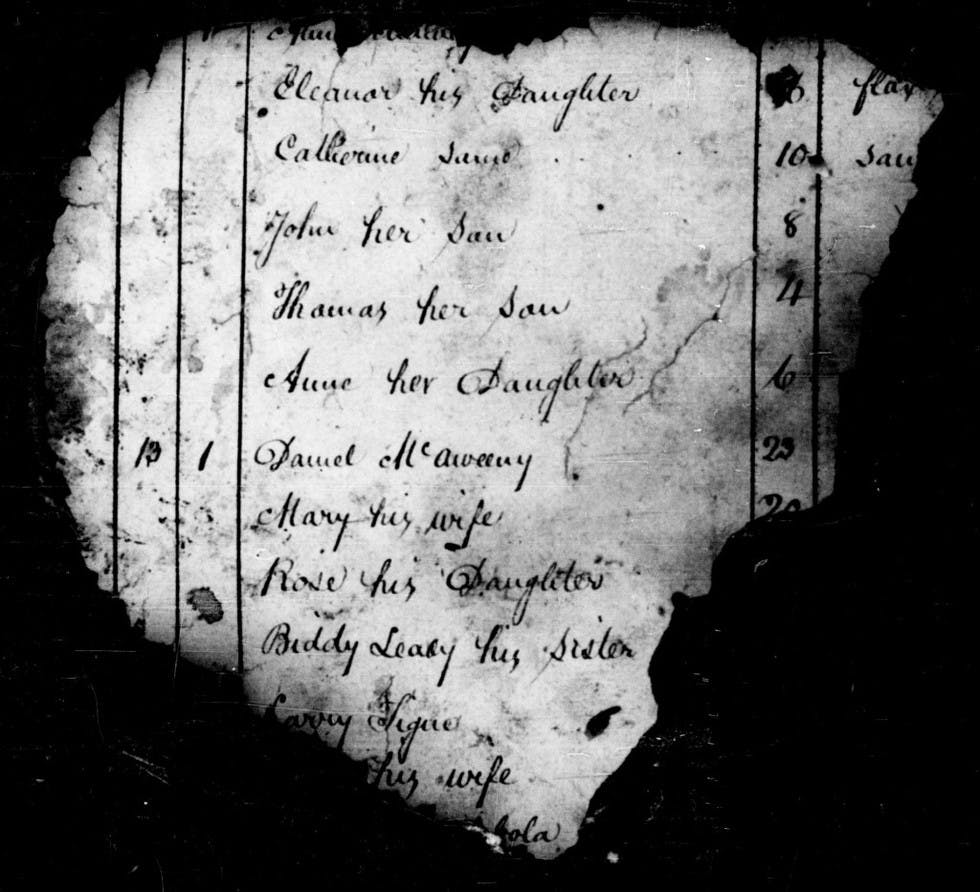 The Irish pension system: A crucial resource
Old age pensions were introduced in 1909, but applicants had to prove they were 70 years old. This wasn't easy, as civil registration of births in Ireland only began in 1864. Instead, officials used the 1841 and 1851 census returns as evidence. This resulted in the creation of several important sources.

First, the extraordinary Dublin archivist DA Chart compiled a comprehensive index to heads of households in the 1851 census for Dublin city and parts of Belfast.

The pension applications themselves also survived, as did corresponding results when the census records were examined. In some cases we even have certified copies of census returns for specific households from all over the country.

Irish censuses: Uniquely rich household detail
The rich information contained in these records is quite different to what was recorded in England. For one thing, the 1821 census returns are the most extensive, and record every member of a household.

The 1831 and 1841 census returns by contrast named the head of household, and gave statistical information about the people in the household. In 1851, all individuals are recorded fully.

In 1841 and 1851, households also had to record the names of those who were absent on the night of the census, or who had died since the previous census.

It's this sort of detail that underscores what we have lost. The pension search forms have a dual value in recording what applicants knew of their families in the early 20th century, and what was actually recorded.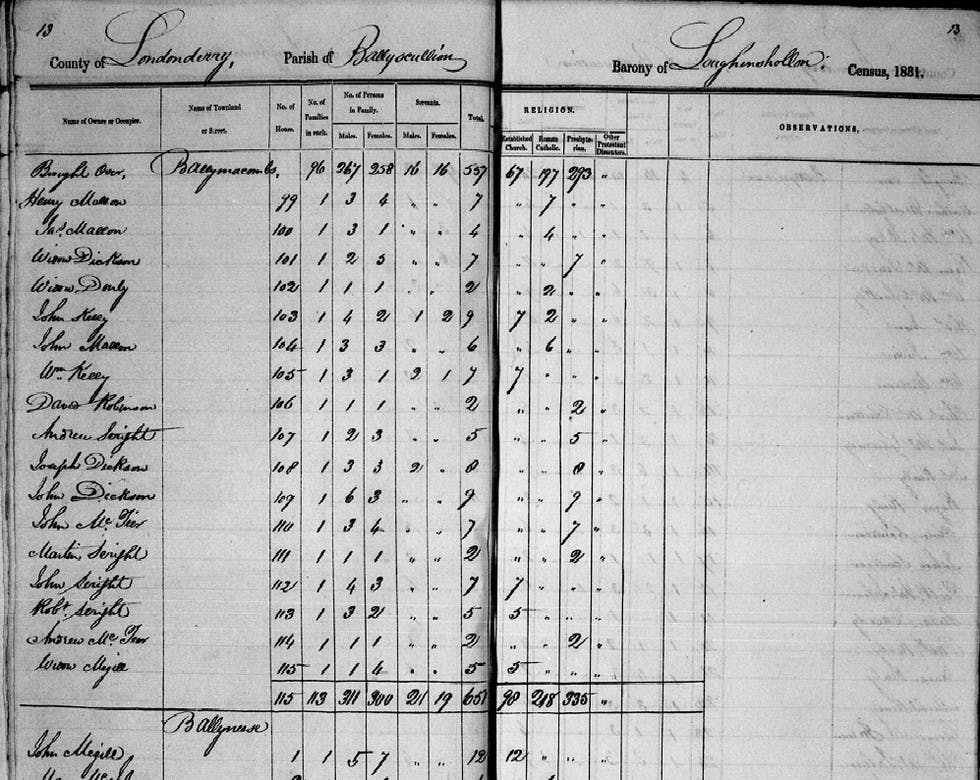 We're committed to releasing more records, all the time
This exciting project is another chapter in the extraordinarily fruitful partnership between the National Archives, findmypast and FamilySearch.

In three years we've published the Landed Estate Court records, the Prison Registers, and are well on the way to completing the enormous Petty Sessions Court records. To date that's over 25 million records published online for the first time, and at no cost to the Irish tax payer. And there are many more millions of records to come …

Record collection, by record collection we are intent on making Irish family history accessible to all, removing frustrations, and open up Ireland's rich archival heritage.