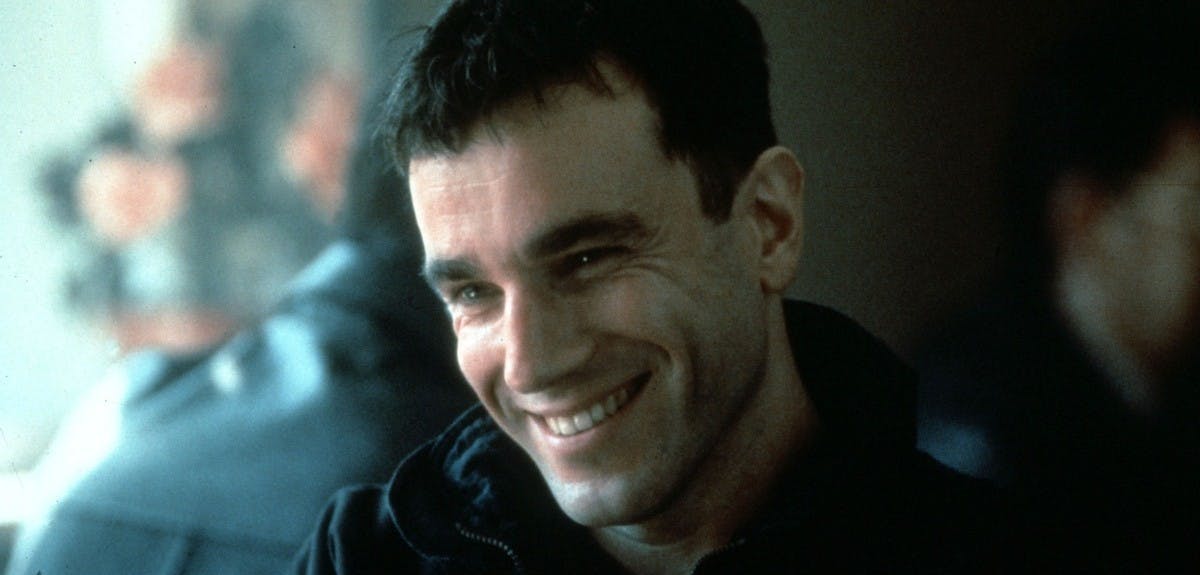 Famous Family Trees: Daniel Day-Lewis
Daniel Day-Lewis' family has strong links with both Ireland and England. Over the generations the family has moved back and forth across the Irish sea. Tracing the family back from Daniel's father poet laureate Cecil Day Lewis, we looked at both the maternal and paternal lines. We decided to concentrate on the generation born in the 1840s, as it was this generation that brought the Irish and English strands of the family together.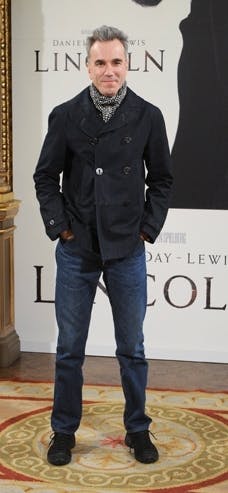 On the paternal line the Day-Lewis family tree immediately offered an intriguing puzzle which we were unable to solve. It concerns the very name Day-Lewis. We can find no evidence of the double-barreled name before Daniel's great grandfather Frank Edward Day-Lewis (b.1846) adopted the name sometime in the 1860s.
Frank Edward married under the name Day-Lewis in Dublin in 1868, but records his father's name as 'George Day'. We delved into our British records to search for clues about the name change and discovered the family living in Berkhamstead, Hertfordshire, in the 1851 census.

Frank Edward is four years old and lives with his parents George and Esther (née Pott) and four siblings. All of the children have double names: George Wilson, William Marston, Alice Maria and Sophia Mary. A later census reveals a sibling named Charles Lewis. Unfortunately the records give no indication of how the family chose the names. Frank's father is described as a 'railway clerk' in the 1851 census, and a 'railway agent' in the 1861 census. At his marriage in 1868 Frank describes his father as a 'gentleman' giving the impression that he is a man of independent means. We did find a George Day (c.1816), grocer, in the 1871 census and it is very likely that this is Frank Edward's father.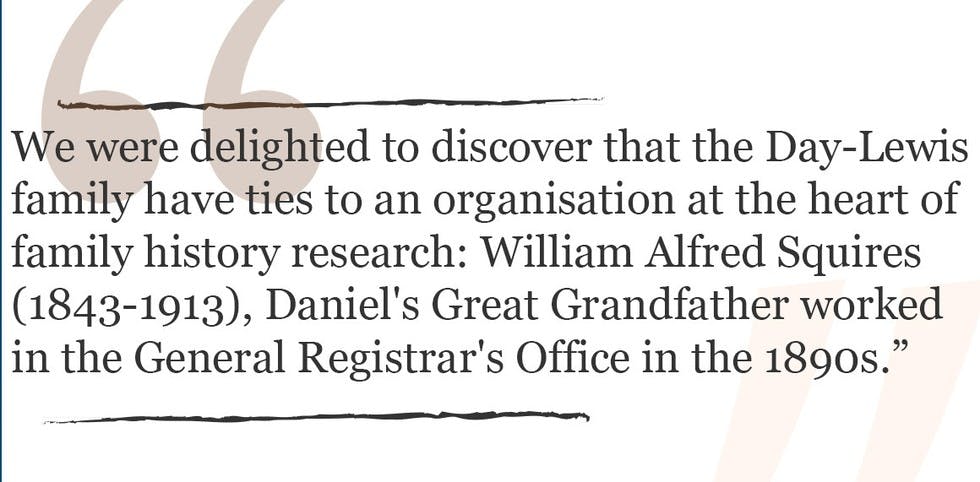 There is no indication in the records where Frank Edward went to school, he is at home on census night and therefore doesn't appear to have gone to boarding school. We also don't know how he made his living before he arrived in Ireland. He is described on his marriage certificate, at the age of 22, as a merchant and he can be found in Slater's Royal National Commercial Directory of Ireland 1881 as a cigar and wine merchant. It appears he did well in his trade as the family lived in Rathgar, and not above the shop at Fleet Street. His wife, Elizabeth Mary Butler (c.1846-1880), was the daughter of the architect John Butler.

On the maternal line we were delighted to discover that the Day-Lewis family have ties to an organisation at the heart of family history research: William Alfred Squires (1843-1913), Daniel's Great Grandfather worked in the General Registrar's Office in the 1890s. He can be seen here in Slater's Royal National Directory of Ireland (1894).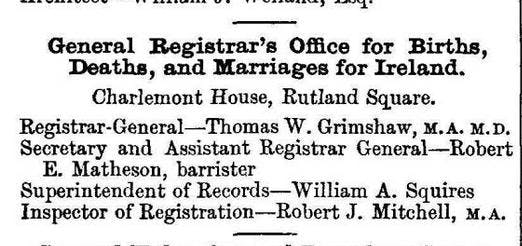 The clean lines of the family tree that we have created showing the direct descent to Daniel Day Lewis obscures the true complexity of this family tree, in each of the three Day-Lewis generations there are second marriages, and in two cases very young boys were left without a mother. William Alfred Squires also married a second time and it was the death of his daughter Daniel's grandmother Kathleen Blake Squires, just six years after her marriage, that prompted the Rev. Cecil Day Lewis (c.1878-1937) to move with his young son to England. His sister-in-law accompanied him to help raise his son, Daniel's father Cecil Day Lewis (1904-1972), who was just four when his mother died. Daniel has brought the family name back to Ireland where he lives in Wicklow.