Go back to basics with 200,000 new death records
3-4 minute read
By Jessie O'Hara
20 January 2023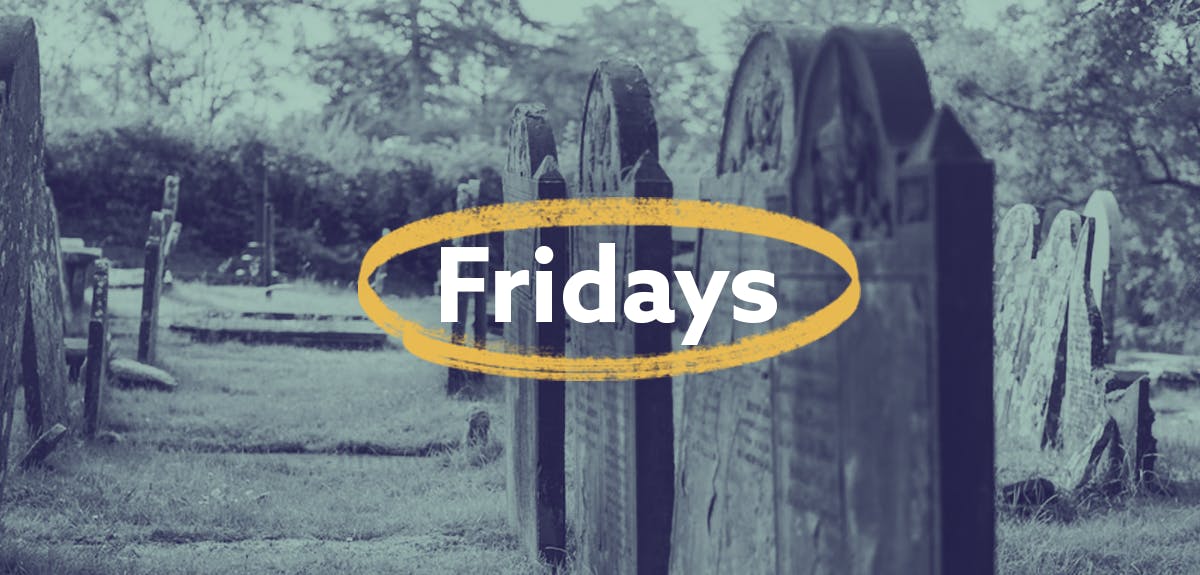 New additions spanning all across England, Scotland, Wales and Northern Ireland.
This week sees the release of 200,000 death records exactly, all from the more recent 2020-2021. It's also a mammoth week here at the archive, with over 700,000 new pages added. Here's a rundown of everything that's new.
If you're looking to fill out your tree with more recent records, this release is for you. We've added 184,062 new records to this collection, from approximately November 2020-November 2021.
These records will often give you a residence, postcode district, and a full birthday.
We've added 13,886 records to this collection, again from 2020-2021.
These records will give you the same information as the previous set, including postcode district and birthday.
There are 2,052 new additions to this collection, with the same years and information as the previous two sets.
If anything, this release serves as a reminder that family history does not start with passenger lists from the 19th century, or petty court sessions from the 20th century - family history starts with us.
We've added a staggering 706,009 pages to the archive this week, including bestselling Scottish title Thomson's Weekly News.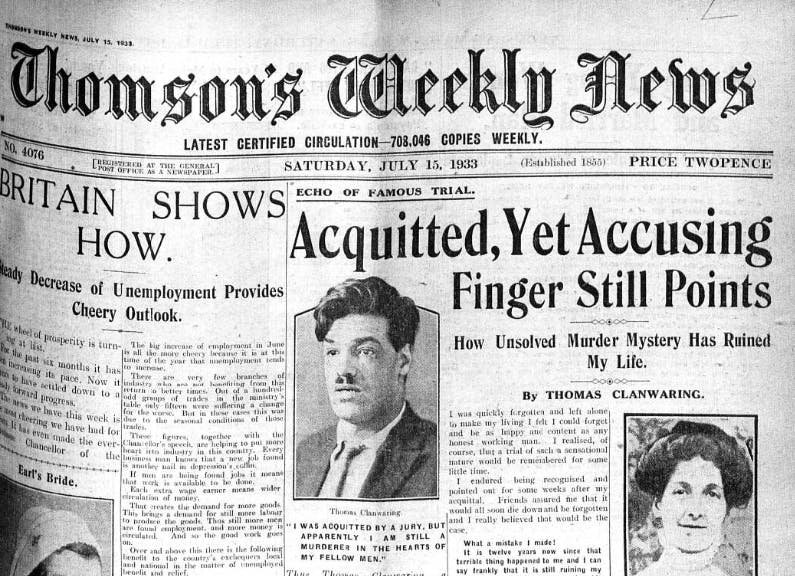 New titles:
Blaydon Courier, 1929
Evening Echo (Cork), 1904, 1909, 1914
Football Echo (Sunderland), 1956
Islington News and Hornsey Gazette, 1918
Manchester City News, 1901-1902, 1904, 1906, 1910, 1914, 1937
Southport Guardian, 1901, 1906, 1921
Sports Post (Leeds), 1925
St. Pancras Guardian and Camden and Kentish Towns Reporter, 1881, 1908, 1910, 1912, 1918
Thomson's Weekly News, 1933
Whitehaven Advertiser and Cleator Moor and Egremont Observer, 1918
Yorkshire Evening News, 1907, 1914
Updated titles:
Accrington Observer and Times, 1920
Aldershot News, 1907, 1909
Ashby Mail, 1999
Atherstone News and Herald, 1986
Axholme Herald, 1993
Bath Chronicle and Weekly Gazette, 1778
Birmingham Daily Post, 1902-1909
Birmingham Mail, 1919-1920, 1992
Birmingham News, 1999
Cambridge Town Crier, 1999
Cannock Chase Post, 1999
Caterham Mirror, 1999
Catholic Times and Catholic Opinion, 1903
Cheltenham News, 1999
Chertsey & Addlestone Leader, 1999
Cheshire Observer, 1863
Chester Chronicle (Frodsham & Helsby edition), 1997
Coleshill Chronicle, 1981
Dorking and Leatherhead Advertiser, 1999
Dorset County Chronicle, 1929
Durham Chronicle, 1916
Ealing & Southall Informer, 1999
East Kilbride News, 1992
East Sussex Focus, 1992
Esher News and Mail, 1986-1987, 1989, 1992-1993, 1996-1998
Evening Despatch, 1950
Evening Herald (Dublin), 1949
Faversham Times and Mercury and North-East Kent Journal, 1998
Gainsborough Target, 1998-1999
Gateshead Post, 1979, 1983, 1990, 1995, 1997-1999
Grimsby Daily Telegraph, 1992
Harrow Informer, 1999
Hertford Mercury and Reformer, 1953
Hinckley Times, 1989
Horncastle Target, 1998
Hounslow & Chiswick Informer, 1983, 1985
Huddersfield and Holmfirth Examiner, 1875-1876, 1881, 1884, 1887
Huddersfield Daily Examiner, 1875-1876, 1880, 1883-1884, 1887
Hull Daily Mail, 1974-1977, 1982-1983, 1986, 1990, 1994-1995, 1999
Huntingdon Town Crier, 1999
Irvine Herald, 1980-1981, 1983-1985
Lanark & Carluke Advertiser, 1999
Leatherhead Advertiser, 1998-1999
Lincoln Target, 1999
Lincolnshire Echo, 1951, 1953, 1956-1958, 1960, 1962-1964, 1967-1976, 1978-1983, 1985, 1988-1989, 1991, 1993, 1995, 1997-1998
Liverpool Daily Post, 1879, 1904
Liverpool Daily Post (Welsh Edition), 1979
Liverpool Evening Express, 1901
Loughborough Echo, 1989
Maghull & Aintree Star, 1999
Middleton Guardian, 1918
Newcastle Daily Chronicle, 1924-1925
Northampton Herald & Post, 1999
Rhondda Leader, 1991
Rhyl, Prestatyn Visitor, 1999
Rossendale Free Press, 1999
Ruislip & Northwood Gazette, 1999
Sevenoaks Chronicle and Kentish Advertiser, 1999
Solihull News, 1986
South Wales Echo, 1993, 1995-1996
St Neots Town Crier, 1999
Staines Leader, 1999
Stanmore Observer, 1999
Stockport Express Advertiser, 1998
Stockport Times, 1999
Sunbury & Shepperton Herald, 1998-1999
Surrey Herald, 1999
Surrey Mirror, 1961, 1963-1968, 1970, 1997, 1999
Surrey-Hants Star, 1999
Sussex Daily News, 1917
Sutton Coldfield Observer, 1999
The People, 1999
Thetford & Watton Times, 1914-1916
Uttoxeter New Era, 1893-1894, 1904, 1907
Wellingborough & Rushden Herald & Post, 1999
Winsford Chronicle, 1990
Worcester Journal, 1907
Yorkshire Evening Press, 1905
Yorkshire Gazette, 1903
Holborn and Finsbury Guardian, 1891
Luton News and Bedfordshire Chronicle, 1926, 1958
Lynn Advertiser, 1978-1979
More on this topic:
Share this article
About the author