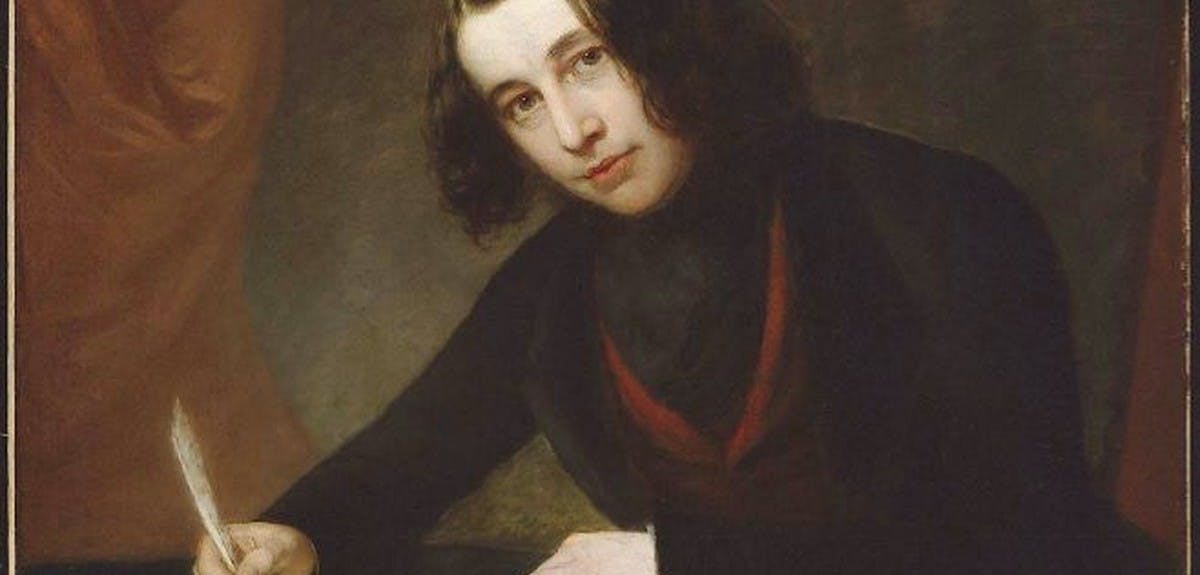 Dickens in court: A Christmas Carol, the plagiarised novel
The Vice Chancellor's court in Westminster must have been chilly indeed on Thursday January 11th 1844. We don't know if the court room was busy, if the crowds had gathered to get a peek of one of England's literary darlings. The previous year,
A Christmas Carol had been published (on December 19th) to near universal acclaim. The first edition had sold out by Christmas Eve. But Charles Dickens didn't rest on his laurels. When a pirated version of the story appeared in Peter Parley's Illuminated Magazine in early January, Dickens immediately sought an injunction against the publication.

Discover your family's story with a free trial
Despite the rapturous reception it had received,
A Christmas Carol in Prose, Being a Ghost Story for Christmas was a huge gamble for its author. Dickens had been unhappy with his earnings from Martin Chuzzlewit, so instead of agreeing to a lump sum for the publication of his festive novella he decided to opt for a percentage of the profits after financing the publication himself. However high production costs meant that he only received a fraction of what he had been expecting.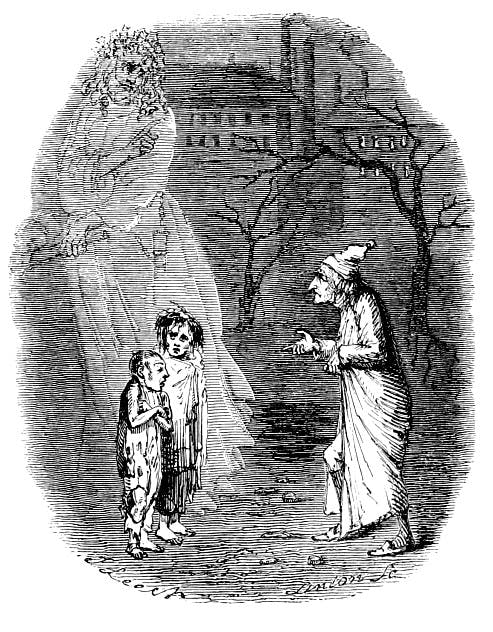 An illustration from the first edition of A Christmas Carol

When Parley's pirated his story he saw red. Aside from changing one of the character's names, the story of a miser being visited by three ghosts and learning the meaning of Christmas had remained intact, as had Dickens' words. So that cold January day Dickens went to the courts he had covered so often as a journalist.

The Examiner covered the first day of proceedings the following Saturday.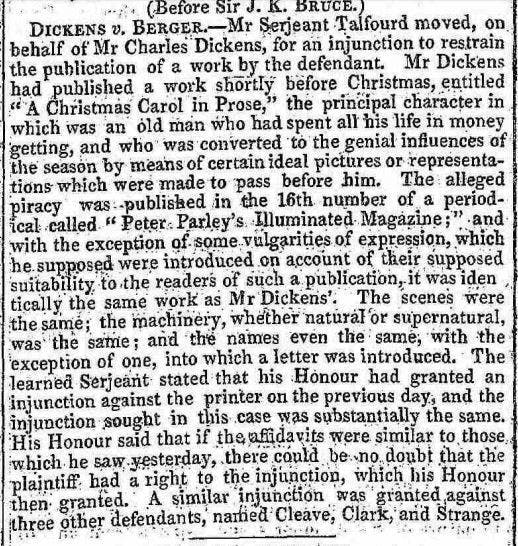 The Examiner, 13 January 1844© THE BRITISH LIBRARY BOARD. ALL RIGHTS RESERVED

Dickens won his suit, but the publishers of Peter Parley's Illustrated Magazine simply declared themselves bankrupt. Dickens was left with £700 in costs, a bill equivalent to roughly £63,000 today. He was most disappointed by the financial failure of the book as it was one he held particularly dear. The message of love and generosity overcoming selfishness and greed was one that he returned to again and again in the years that followed. He sanctioned a stage adaptation of A Christmas Carol which opened in February 1844 and ran for 40 nights.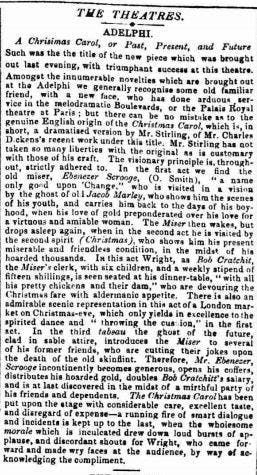 Morning Post, February 6 1844© THE BRITISH LIBRARY BOARD. ALL RIGHTS RESERVED

He also published further Christmas stories in 1844, 1845, 1846, 1847 and 1848, which all followed the same pattern as that followed by Scrooge with a strong theme of social justice.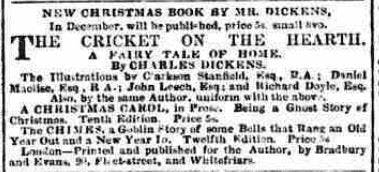 Bells Weekly Messenger 1 December 1845© THE BRITISH LIBRARY BOARD. ALL RIGHTS RESERVED

A Christmas Carol has never fallen out of print and Dickens' tale really did help to create Christmas as we know it today. The phrase "Merry Christmas" became popular after it appeared in the story, and Scrooge and his impatient exclamation "Bah Humbug" have entered into the language in their own right. All despite the rather rocky start its publication had for Dickens.