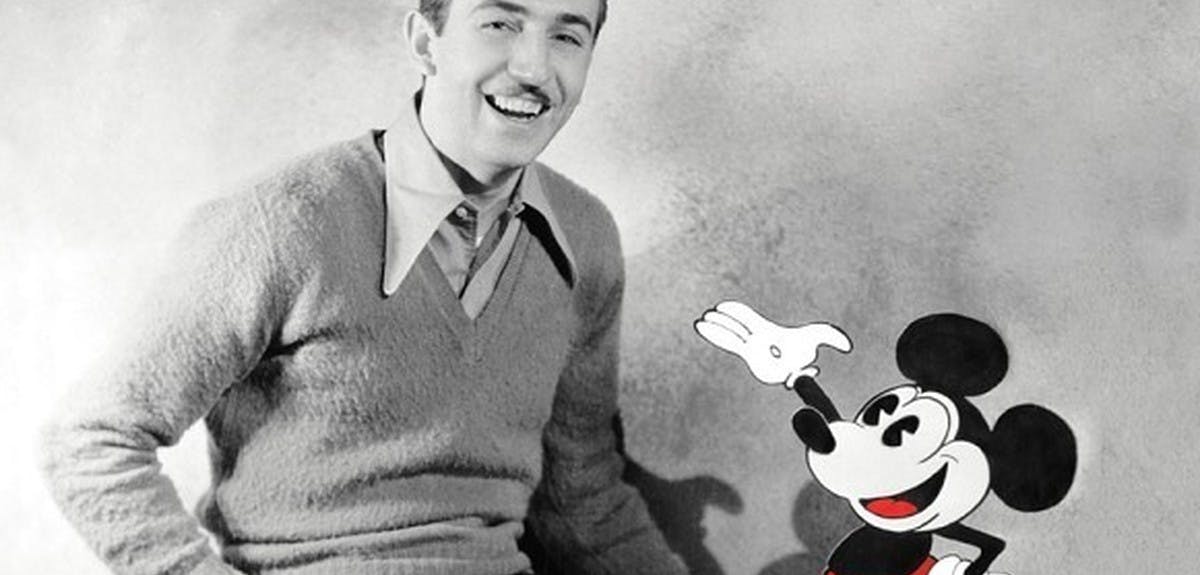 Walt Disney's Irish ancestors
Last week our brothers and sisters at findmypast.co.uk were asking fans to have a look through their records for the names of famous Disney characters. Users found the like of Wendy and Peter Darling, Donald Duck, Jim Dear and Billy Bones. It jogged our memory about a story we heard about the possibility of Walt Disney having Irish ancestors.

Discover your family's story with a free trial
The surname "Disney" doesn't have a very Irish ring to it, deriving from the Normandy French name D'Isigny, which is probably why his Irish family history can be easily forgotten. We decided to do a bit of digging around and used some of the Land & estate records to help.

Walt Disney's great-grandfather Arundel Elias Disney was born in Kilkenny c.1801. In 1832 Arundel Elias married Maria Swan who gave birth to their son Kepple Disney, Walt Disney's grandfather, on the 2nd of November of the same year. Arundel and Maria would go on to have 16 children, including Kepple. Below we can see a number of records from Griffiths Valuation, the Landed Estate Court Rentals and also the Tithe Deafulters which include listings of the Disney family of Clone and Rathbeagh, Co.Kilkenny: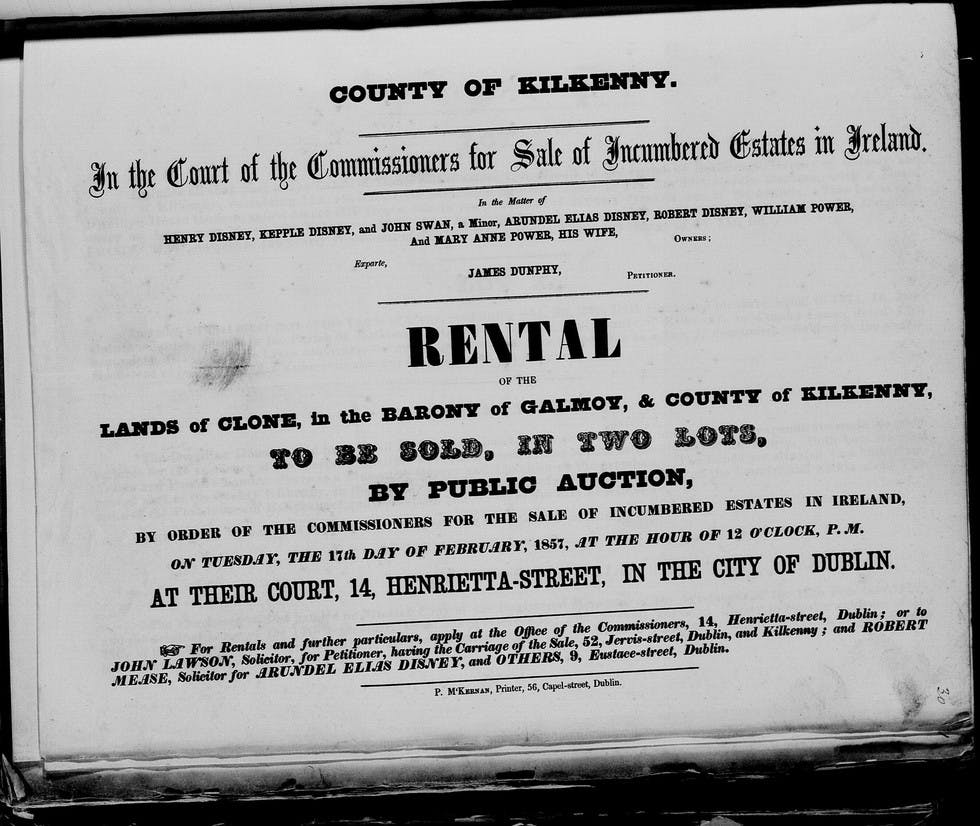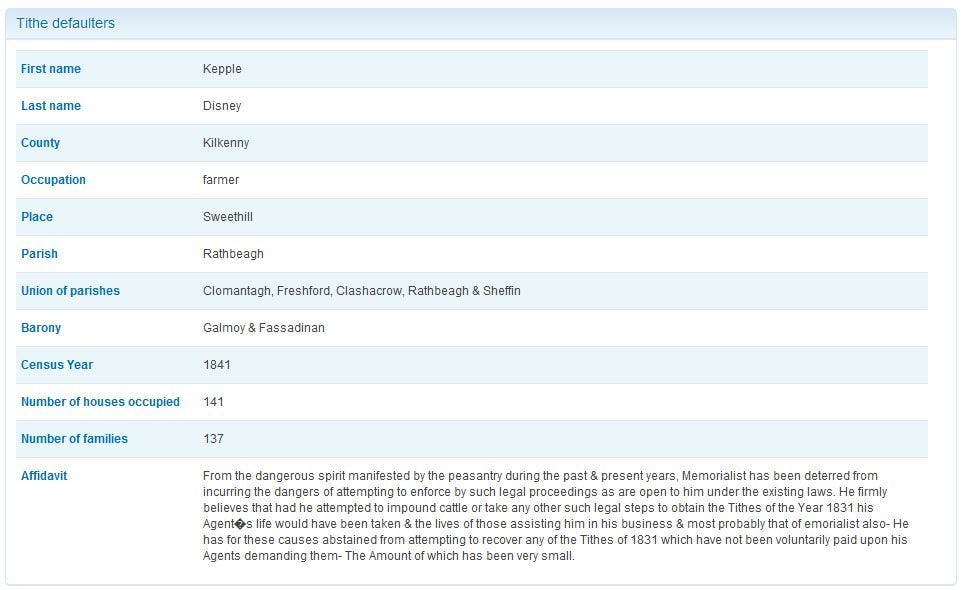 In later years Arundel and his brother Robert, along with their families, reached America via Liverpool. Arundel built a windmill on the Miatland River in Southwestern Ontario, Canada with limited success.

Kepple married an Irish immigrant called Mary Richardson in 1858 and settled in Bluevale, Ontario where Elias, Walt Disney's father was born in 1859. The family was soon on the move again and in 1878 they eventually settled in Ellis, Kansas.

Elias worked on his father's farm until 1884 and over the next twenty years would live in Colarado, Denver, Florida, and Chicago before eventually settling in Kansas City, Missouri with his wife Flora and their 5 children, one of which was Walter "Walt" Elias Disney, born December 5th 1901.